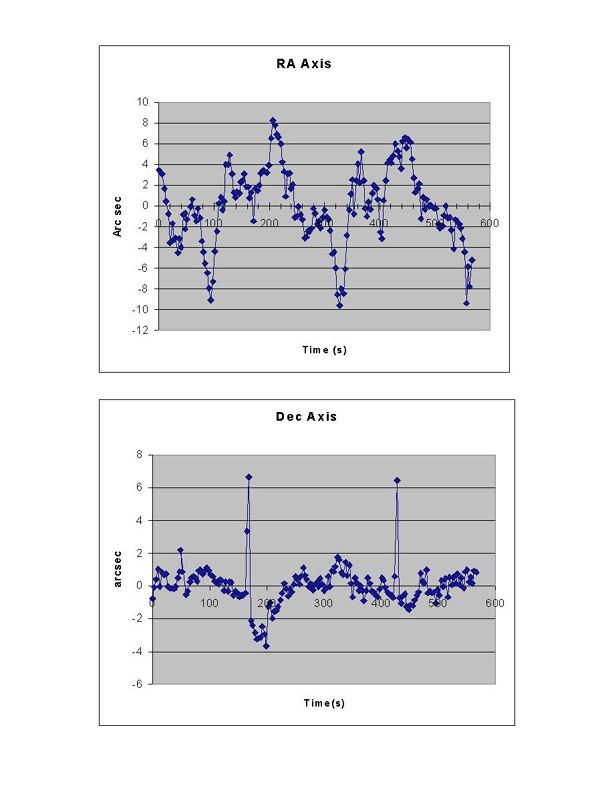 As can bee seen from the RA axis chart, there is a relatively smooth error with the mount showing about 18 arcsec peak to peak error over a period of 4 minutes.
The dec axis is more puzzling. In particular there are two large spikes which do not seem to make sense. In addition, when I was using CCDTRACK with the relays active, the ST4 lost the star and it was due to a large swing in the DEC value.
All images and contents are © Copyright 2000 by Tom Blahovici. All rights reserved. The images and contents may not be reproduced, published, copied or transmitted in any form without written permission of the author.
Home